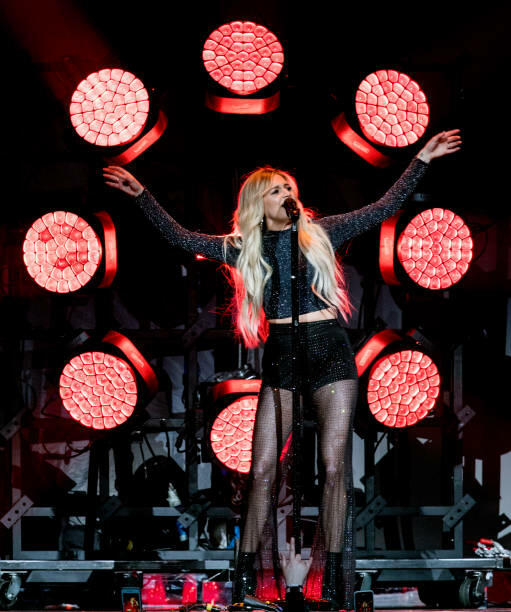 It's an exciting time to be Kelsea Ballerini. The singerrevealed in a recent interviewthat she's currently putting the finishing touches on her third album, and is pretty much finished with her next single, which fans should expect to see in the next couple of months. 
But even more exciting than that (at least if your a fan) is that the singer is currently working with Ed Sheeran. 
Kelsea, who has recently been seen doing karaoke with the red-headed British singer-songwriter, said in her recent interview that she's not able to say what they're working on, but they're definitely working together. 
"Whether they're collaborations or not I won't say, but I definitely have songs that I've co-written with [Sheeran], and with [Michaels], and with Ryan Tedder. I think there's a different kind of element to when you're actually writing a song with another artist," Ballerini continues, adding that she values the added insight of fellow performers. "Because they have the same kind of perspective that you do. They think, like, 'How is this gonna translate in an arena? How is this gonna translate on the radio?'
"So there are collaborations on the next record that I'm really excited about," she concludes.
As Nashville begins its 2019 CMA Fest, Ballerini is gearing up for a busy week. In addition to a stacked schedule of performances, she will co-host the CMA Fest TV special with Thomas Rhett for the third consecutive year. In 2019, country radio DJ Bobby Bones will join the pair as co-host.
Photo: Getty Images/Danielle Del Valle